Prowriter is a PC based software that uses stock option data via the internet to automate the Buy-Write / Covered Call trading plan, as used by MyCC. This Software has been purpose designed to connect to the internet, download Australian Stockmarket Data, provide factual analysis of that data producing Call and Put Option Yield Reports that show the % return from an option if Exercised, Not-Exercised for "At", "In" and "Out" of the Money Strike Prices.
The successful outcome of just about anything requires a sound approach to planning. The goal of ProWriter is to provide you with a tool to quickly view and assess the returns of share options on the ASX. The application's outcome is to create an efficient and factual Trading Plan for Covered Call Option trading. Yay!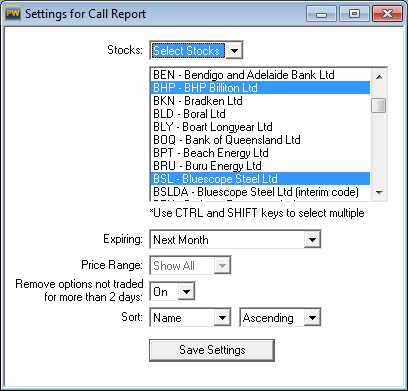 Prowriter Plus Users can quickly create a report showing all available Options [both Call and Put] and the Yields In, At and Out of the Money for Exercised and Not Exercised outcomes.
Here is what you'll see when you open a ProWriter report: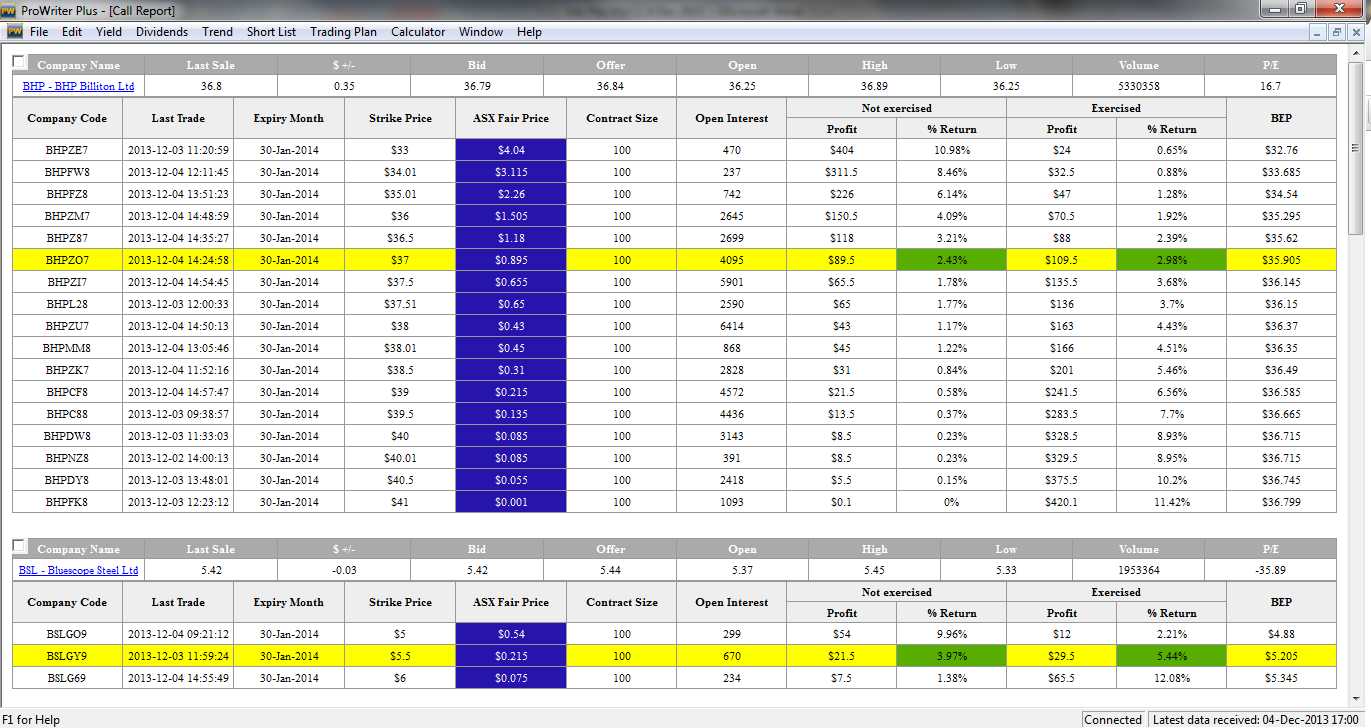 Trend Charts: My Covered Calls web page reports
Profits: For exercised and not exercised outcomes
Breakeven Price: Calculated from the latest data
At-the-money record: Highlighted to quickly identify the option "mid-point"